The World of Outlaws Late Model Series… My Predictions for The Rest of 2015
Hey there folks. I'm finally getting around to my prediction for the WoO late models for 2015. Much like last year, I decided to wait until the Georgia/Florida swing was over, so I could get a better handle on who is running the series before I got into predictions and such.
This season on tour is the most aggressive in tour history, and that should also make it the most competitive. The series itself will have bit of a different look. Josh Richards is returning from injury and will be back on the road and long time tour regulars (and running buddies) Tim Fuller and Clint Smith will not be running the WoO this season (but will continue racing. Fuller is going back to modifieds. Smith is running regionally) Other than that, it appears that the rest of last year's regulars will be back.The Rookie of the Year contenders appear to be Mason Zeigler and Jordan Yaggy. Defending champion Darrell Lanigan announced that his crew chief Jason Jameson would be running for RoY in a team car, but that didn't happen. In fact, it didn't even make it one race. Jameson was back to being crew chief by the first race at Screven.
Anyways, here's what I think the final top 10 in points will be, after everything shakes out after the tightest point battle they've ever had. I believe the championship race will come down to the final race at Charlotte.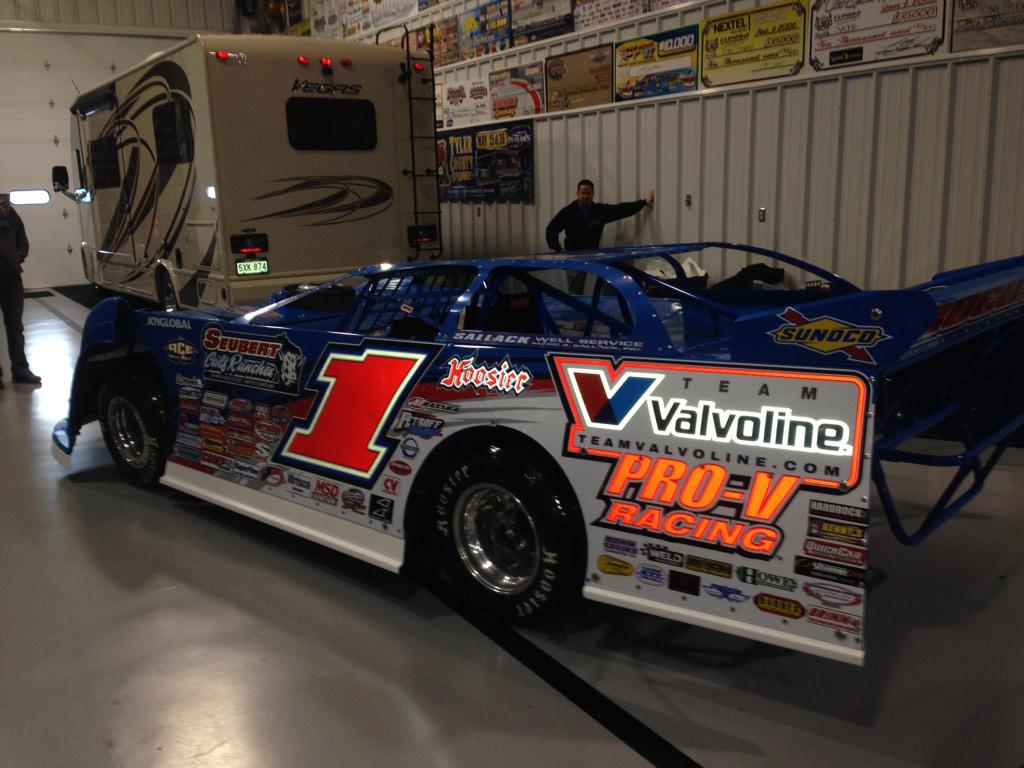 1. Josh Richards. Josh proved he was back with a vengance to open the season winning at Screven in a warm up night before points started. He picked up a points win at Bubba Raceway Park. The rest of the Florida trip was so-so and he currently sits in fourth in points. That said, I still think he's going to be the man to beat this year. He's got the experience and probably the best equipment on tour. Add that to a bit of a chip on the shoulder, and you've got a pretty lethal combination.
2. Shane Clanton. Shane had a ridiculous Florida, winning an incredible four races. They seem to have found something in the newest Capital Chassis, and Shane is taking full advantage of it to this point. I think he'll continue to have a great "comeback" season and finish second in points, despite a few struggles in the middle of the summer when the tracks are slick as whale snot.
3. Darrell Lanigan. Darrell is defending champion and has been one of the top two cars for a few years now, but I think that Club 29's popularity and the demands that come with that will affect his performance to some degree this year, and he'll end up third in points. He'll still win some races and have a great season, but I can see focus being a bit of an issue for him when the grind really starts in a month.
4. Tim McCreadie. Tim finished 2014 very strong and seems to be finally be comfortable in his return to Rocket Chassis. Him reuniting with the crew chief he won the championship with, Tommy Grecco will only mean good things and I believe he'll win a pile of races, but I still see him ending up fourth in points due to some off nights.
5. Chub Frank. Chub switched to Longhorn Chassis for 2015, and so far, it seems the move was a fruitful one and he's more competitive than he's been in a few years. I believe he'll win a race or two and show everybody that wrote him off the last five years than he still has it.
6. Frankie Heckenast Jr. Frank won the RoY last year and is returning to the series full time again this season. I believe he'll be a lot more comfortable on tour this year and, therefore, more competitive. It's already showing, as he picked up his first WoO win at Bubba Raceway Park in February.  I'd be surprised if he didn't pick up a couple more this season.
7. Morgan Bagley. Morgan finished fourth in points last year and had a banner season. A late season switch to Club 29 race cars seemed to be a shot in the arm. However, the depth in the series this year is at an all time high and I think he might win a race or two, but he's going to have to deal with some tougher competition this year and he'll regress a bit.
8. Rick Eckert. Rick had a fantastic season in 2014 driving the Rocket house car and finished second in points. Obviously, he's not back in that rid for this year so the sledding will be much tougher for him. He's in a ride that's brand new, and it'll be the only MBH car on tour, so there's no notes to go off of when they get to the races. It's not going to be easy for him. At. All.
9. Mason Zeigler. Mason is going after RoY and should win that handily. He going to find the full points battle much, much tougher though, and he's going to take some lumps during his first full touring season. He'll definitely be the most exciting thing out there some nights, though.
10. Chase Jughans. Chase is returning to tour in 2015 and will have a season par with last season. There will be improvement on his part from night to night and he'll have some very strong finishes. Unfortunately for him, so will everybody else.
So, that's it. My predictions for 2015. I think it'll be a fantastic season, and well revisit this write-up after the season to see how correct I was. So, until then, may he rain always stay away and the dirt stay in your beer.