On Tap/Weekend Scoreboard; Lucas Boys Invade PA; Outlaws Mess With Texas; SDS Opens at Fulton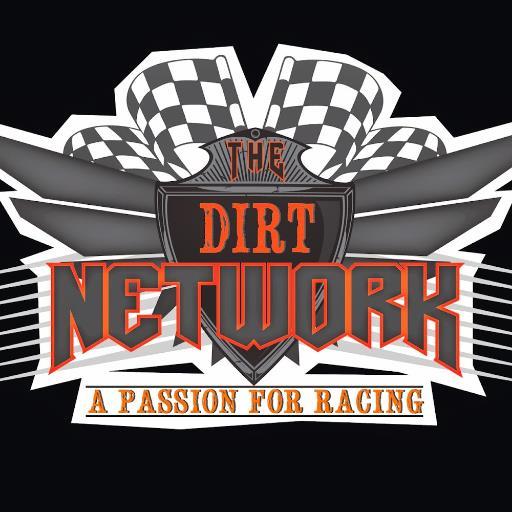 Sunday April 26:
410 Sprints at Path Valley Speedway (PA)

1. Chad Kenemah  2. Caleb Helms  3. Brian Montieth  4. Cory Haas  5. Aaron Ott
6. Greg Hodnett  7. Tim Shaffer  8. Danny Dietrich  9. Danny Holtgraver  10. Cody Darrah
11. Kyle Moody  12. Brent Marks  13. Travis Philo  14. Glenndon Forsythe  15. Cole Duncan
16. Justin Barger  17. Tyler Ross  18. Billy Dietrich  19. Andrew Palker  
20. Parker Price Miller  21. Tim Wagaman  22. Greg Wilson  23. Jim Siegel   


Big Block Modifieds at Utica-Rome Speedway (NY)

1. Matt Sheppard  2. Matt Hulsizer  3. Tim Fuller  4. Pat Ward  5. Mike Bowman
6. Danny Johnson  7. Erick Rudolph  8. Mat Williamson  9. Larry Wight  10. Marc Johnson
11. Mike Mahaney  12. Vic Coffey  13. Brett Wright  14. Dave Rauscher  15. Chris Hile
16. Tim Mayne  17. Adam Roberts  18. Darwin Greene  19. Dave Moyer  
20. Stewart Friesen  21. Andrew Ferguson  22. Chris Mackey



Saturday April 25:

World of Outlaw Sprints at Devils Bowl Speedway (TX) ($10,000)

1. Donny Schatz  2. Shane Stewart  3. Kraig Kinser  4. Jason Sides  5. Logan Schuchart
6. Joey Saldana  7. Paul McMahan   8. Sam Hefertepe Jr  9. Kerry Madsen  10. Brad Sweet
11. Jamie Veal  12. Daryn Pittman  13. Johnny Herrera  14. Steve Kinser 
15. Kevin Swindell  16. David Gravel  17. Tony Bruce Jr  18. Jacob Allen  19. Kyle Hirst
20. Jojo Helberg  21. Ray Kulhanek  22. Travis Rilat  23. Sammy Swindell 
24. Wanye Johnson


All Star Sprint Weikert Memorial at Port Royal Speedway (PA) ($15,000)

1. Cody Darrah  2. Brent Marks  3. Dave Blaney  4. Dale Blaney  5. Ryan Smith
6. Sheldon Haudenschield  7. Aaron Ott  8. Lucas Wolfe  9. Brock Zearfoss 
10. Lance Dewease  11. Danny Holtgraver  12. Dave Ely  13. Mike Wagner
14. Steve Buckwalter  15. Paige Polyak  16. Chad Keneah  17. Ryan Taylor  18. Doug Esh
19. Blane Heimbach. 20. Rick Lafferty  21. Cylan Cisney  22. Davey Sammons
23. Andrew Palker  24. Parker Price Miller  25. Caleb Helms  26. Tim Shaffer 
27. Danny Dietrich  28. Greg Hodnett



Super DIRTCar Series Modifieds at Fulton Speedway (NY) ($6,000)

1. Billy Decker  2. Matt Sheppard  3. Danny Johnson  4. Jimmy Phelps  5. Tim Fuller
6. Ryan Phelps  7. Carey Terrance  8. Tim McCreadie  9. Chris Hile  10. Justin Haers
11. Brett Hearn  12. Stewart Friesen  13. Matt Billings  14. Tyler Dippel  15. Pat Ward
16. Erick Rudolph  17. Vic Coffey  18. Chad Phelps  19. Chuck Bower  20. Tim Kerr
21. Rich Scagliotta  22. Keith Flach  23. Rob Bellinger   24. Larry Wight  25. Tom Sears Jr
26. Mike Bowman  27. Jim Witko Jr  28. Peter Britten
Spring Nationals Late Models at Smoky Mountain Speedway (TN) ($6,000)

1. Casey Roberts  2. Jimmy Owens  3. Dale McDowell  4. Mike Marlar  5. Chris Madden
6. Donald McIntosh  7. Billy Ogle Jr  8. Roger Best  9. Jeff Wolfenbarger  10. Mark Dotson
11. Joey Coulter  12. Ryan King  13. Stacy Boles  14. Skylar Marlar  15. Tommy Kerr
16. Chris Wilson  17. Chad Ogle  18. David Payne  19. Skip Arp  20. David Crabtree
21. Mark Vineyard  22. Jason Welshan  23. Austin Smith
358 Modifieds at Grandview Speedway:

1. Craig VonDohren  2. Duane Howard  3. Ryan Grim  4. Jeff Strunk  5. Kevin Hirthler
6. Kyle Weis  7. Doug Manmiller  8. Kyle Borror  9. Glen Strunk  10. Jared Umbenhauer
11. Kevin Hartnett  12. Mike Gular  13. Nate Christman  14. John Willman 
15. Meme Desantis  16. Frank Cozze  17. Danny Erb  18. Billy Pauch Jr  19. Todd Smith
20. Mike Kellner  21. Eric Biehn  22. Brian Houseknecht  23. Jamie Spears 
24. Ron Haring Jr  25. Don Norris.  26. Jarrad Miller  27. Tim Buckwalter 
28. Ray Swinehart 

358 Modifieds at Merrittville Speedway (ON, Can)

1. Mat Williamson  2. Chad Brachmann  3. Jeff McGinnes  4. Scott Wood 
5. Tyler McPherson  6. Mike Bowman  7. Mike D'ilario  8. Chris Steele  9. Pete Bicknell
10. Bill Bleich  11. Travis Miller  12. Billy Dunn  13. Robbie Krull  14. Boyd McTavish
15. Davey Moore  16. Chris Bellamy  17. Fred Carleton  18. Todd Gordon  19. Tim Jones
20. Wayne Conn


358 Modifieds at Bridgeport Speedway (NJ)

1. Rick Laubach, 2. Dom Buffalino, 3. Richie Pratt, Jr., 4. Ryan Watt, 5. Sam Martz, 6. Jack Swain, 7. Wade Hendrickson, 8. David Hunt, 9. Eric Kormann, 10. Jesse Hill, 11. Tommy Beamer, 12. Howard O'Neal, 13. Kyle Hieber, 14. Ron Roberts, 15. Bob Sarkisian, 16. Dave Shirk, 17. Mike Franz, 18. Jimmy Horton, 19. Travis Hill, 20. Scott Ambruster, 21. Andrew Belmont, 22. Jamie Mills
410 Sprints at Lincoln Speedway (PA)

1. JJ Grasso  2. Brian Montieth  3. Tyler Ross  4. Cory Haas  5. Alan Krimes 
 6. Freddie Rahmer  7. Adam Wilt  8. Jimmy Siegel  9. Kyle Moody  10. Austin Hogue
11. Shane Hoff  12. Chase Dietz  13. Glenndon Forsythe  14. Gerard McIntyre 
15. Brandon Rahmer  16. Scott Fisher  17. Bradley Howard  18. Ryan Wilson
19. Niki Young  20. Steve Owing  21. Robbie Kendall  22. Hunter Mackison  23. Kevin Nagy
24. Billy Dietrich
___________________________________________________________________________________
Friday April 24:

Lucas Oil Late Models at Roaring Knob Motorsports Complex (PA) ($10,000)

1. Don O'Neal  2. Jonathan Davenport  3. Earl Pearson Jr  4. Kyle Hardy  5. Chris Ferguson
6. Steve Francis  7. Dylan Yoder  8. Eddie Carrier Jr  9. Rick Eckert  10. Mason Zeigler
11. Dennis Erb Jr  12. Brandon Sheppard  13. Jimmy Owens  14. Devin Moran
15. Kenny Pettyjohn  16. Austin Hubbard  17. Chris Brown  18. Keith Jackson 
19. Gregg Satterlee  20. Scott Bloomquist  21. Jared Landers  22. Mike Lupfer 
23. Keith Barbara  24. Justin Kann  25. Tim Senic  26. Mike Benedum

All Star Sprints at Williams Grove (PA) 9($5,000)

1. Greg Hodnett  2. Danny Dietrich  3. Dale Blaney  4. Lance Dewease  5. Ryan Smith
6. Brent Marks  7. Stevie Smith  8. Steve Buckwalter  9. Cory Haas  10. Brock Zearfoss
11. Sheldon Haudenschield  12. Brian Montieth  13. Cody Darrah  14. Dave Blaney
15. Doug Esh  16. Mark Smith  17. Chad Kenemah  18. Tim Shaffer  19. Pat Cannon
20. Parker Price Miller  21. Gerard McIntyre Jr  22. Nicole Bower  23. Lucas Wolfe
24. Danny Holtgraver  25. Austin Hogue  26. Aaron Ott  27. Danny Smith 
28. Kyle Reinhardt

Southern All Stars Late Models at Smoky Mountain Speedway (TN) ($6,000)

1. Randy Weaver  2. Dale McDowell  3. Mike Marlar  4. Casey Roberts  5. Chris Madden
6. Tommy Kerr  7. Stacy Boles  8. Billy Ogle Jr  9. Riley Hickman  10. Skylar Marlar
11. Jason Welshan  12. Roger Best  13. Chris Wilson  14. Jeff Neubert 
15. Donald McIntosh  16. Todd Morrow  17. Skip Arp  18. Chad Ogle  19. Mark Dotson
20. Dillon Tidmore  21. Vic Hill   22. Steve Smith  23. Mark Douglas

USAC National Sprints at Eagle Raceway (NE)

1. Dave Darland  2. Chris Windom  3. Tracy Hines  4. Kevin Thomas Jr  5. Brady Bacon
6. Chase Stockon  7. Landon Simon  8. John Stanbrough  9. Casey Shuman 
10. Aaron Farney  11. Robert Ballou  12. Jarrett Andretti  13. Bret Mellenberdt 
14. Chris Parkinson  15. Alex Schriever  16. Mike Moore  17. Billy Alley 
18. Josh Stephans  19. Kenny Potter  20. Steve Potter  21. Robert Bell
22. CJ Leary

410 Sprints at Attica Raceway Park (OH)

1. Rob Chaney  2. Gary Taylor  3. Dean Jacobs  4. Chris Andrews  5. Caleb Griffith
6. Byron Reed  7. Stuart Brubaker  8. Ryan Ruhl  9. Hunter Schuerenberg  10. Jody Keegan
11. Tyler Gunn  12. DJ Foos  13. Lee Jacobs  14. Cap Henry  15. Duane Zablocki  16. Bryan Lay  17. Bryan Nuckles  18. Dain Naida  19. Jeremy Powley  20. Nate Dussel
21. Mitch Harble  22. Cole Duncan  23. Jordan Harble




__________________________________________________________________________________
Welcome to another wonderful weekend on dirt! The Lucas boys invade the mid atlantic this week, and to be honest, they'd probably be happy to invade anywhere as the races have been few and far between so far thanks to mother nature. 

In WoO Sprint land, the outlaws mess with Texas this weekend for two shows. If it was a hockey game, you'd be scratching your lineup card as this week saw some driver changes to take note of.   The All Stars hit up central PA for two shows including the $15,000 to win Weikert Memorial. And also this weekend, the Super DIRTcar Series big block modifieds start their magical mystery tour in Fulton, NY. 
Lucas Oil Late Model Series at Roaring Knob(PA) and Hagerstown (MD) April 25-25

Jonathan Davenport leads the Lucas Oil Late Model regulars into battle this weekend, and against perhaps one of the stoutest sets of competitors that the tour has seen in 2015. Roaring Knob and Hagerstown are set to host the weekend set as the likes of Zeigler, Stone, Satterlee, Stuhler, Hollidge, Hubbard and Chris Ferguson plus a few Outlaws looking for some cash on an off weekend. 




The knob may be one of the most picturesque facilities in the eastern US and Hagerstown is a legendary track with long straights, lots of speed and a penchant for producing great side by side racing.  Bring a hoodie, it's gonna be cold, but if you like watching lots of world class late models, these are places you won't want to miss this weekend!


Points Coming Into the Weekend:

1. Jonathan Davenport- 1250
2. Earl Pearson Jr- 1240
3. Jimmy Owens- 1205
4. Devin Moran- 1125
5. Eddie Carrier Jr- 1120

Ways to Follow: 

No internet radio or audio, but be sure to check out @lucasdirt on twitter and have Race Monitor up and running!


World of Outlaws Sprints at Devil's Bowl (TX)
Okay fans, the following changes, David Gravel is out of the #83, please insert Kyle Hirst. Also, scratch Craig Dollansky from the #7 and insert David Gravel. Also, please re-insert Daryn Pittman into your lineup card! 

Donny Schatz didn't change rides this week and currently leads the points battle entering the action this weekend in Texas. The Devil's Bowl in Mesquite, TX, (By the way, if this is the home of the wood and you're in town, TRY THE BRISKET!). 




In 2014, Schatz and Pittman split the series last year at Devil's Bowl and this year we'd look for possibly a repeat. But Shane Stewart has proven in the early going that he's able to get wins on different types of tracks, and has a foot hold in the standings, rooted firmly behind Schatz. Stewart will be tough to beat, and be on the lookout for a revamped Jason Sides who's getting ever so close to getting back into victory lane! Should be a great weekend to follow. 

Points Coming Into The Weekend: 

1. Donny Schatz-2379
2. Shane Stewart- 2356
3. Brad Sweet- 2326
4. Kerry Madsen- 2294
5. Joey Saldana- 2278

Ways to Follow: 




Dirtvision's got you covered this weekend with pay per view coverage of both nights as well as free audio so you can listen to the great Johnny Gibson on the call.  Be sure to take advantage of one or the other, PPV's have been awesome in quality this year so far! 

Click here for more info! DIRTVISION


Super DIRTCar Series at Fulton (NY) April 24

The Super DIRTCar Series modifieds kick off their 2015 campaign at Fulton Speedway on Saturday night. They call slicked off tracks skating rinks, but rest assured, it might be so cold Saturday night that it literally is a skating rink of the freezing variety. Actually, that's a bit far stretched. It will be cold, but the hearty fans in the stands know how to prepare and will take delight in watching the first points race of the tour.



Who will get off to a strong start? Decker, Phelps, Ward or another Fulton regular? Or will Sheppard, Friesen, or perhaps Danny Johnson take the opening night checkered flag? Time will tell, but expect a very good car count as lots of drivers will be looking to make their best attempt at taming the high banks of Fulton. 


Season Preview:

You can check out our own TDN SDS Preview with bold predictions by clicking on this link right here:  TDN SDS Season Preview

Ways To Follow:
Once again, Dirtvision will have free live audio with the wonderful Shane Andrews on the call!
And on twitter be sure to follow Mike Mallett @DTDMike . And be sure to tune in to Race Monitor to get live lap times and running order! 

All Star Sprints at Williams Grove and Port Royal (PA) April 24-25

It's not exactly the Morgan Cup, and it doesn't need to be. It's still a night of Posse vs All stars.  The All Star Circuit of Champions rolls into central PA this weekend for a Friday night date at the grove, and the $15,000 to win Weikert Memorial on Saturday night a Port Royal. 




Ryan Smith returns this weekend to his stomping grounds as an All Star, and he's off to a good start with an opening night win at Attica a few weeks back. And 2014 Weikert Memorial champion Greg Hodnett (Hoddamnit) (Good Hod) has had a great start to his 2015 campaign. 

He'll be challenged to repeat as the likes of Dietrich, Ott, Dewease, Monteith and company attempt to fend off Dale and Dave Blaney, Holtgraver, Palker, Kenemah, Wilson and a strong contingent of All Stars. 
Points Coming Into The Weekend:

1. Andrew Palker- 290
2. Danny Holtgraver- 278
3. Parker Price Miller- 274
4. Dale Blaney- 272
5. Tim Shaffer- 272Ways To Follow:

On Twitter, look no further than one of the best in the biz @LiveDirtUpdates
And also be sure to have your race monitor app up and running for lap times and running order. 

Be sure also to check out our TDN North East Sprint Car Championship Points that will be very much affected by this weekend by clicking here:

Also this week: 


Fab Four Racing at Lernerville- April 24

Weekly Racing at Mercer Raceway Park- April 25

Weekly Racing at Pittsburgh, PA Speedway (PPMS)- April 25

USAC Sprints at Eagle Raceway (NE) and Lakeside (KS) April 24-25

410 Winged Sprints at Path Valley (PA)  April 26

Southern All Stars Late Models at Smoky Mountain Speedway (TN) April 25

Ultimate Late Model Series at Travelers Rest (SC) April 25

410 Winged Sprints at Attica (OH) April 24 and Fremont (OH) April 25 
Now hit one of these fine races this weekend! That's an order!!!
Have a great weekend everyone, stay DIRTY!