On Tap- Clash at the Mag for Lucas LM; WoO at Knoxville; ASCoC Sprints Take On The Posse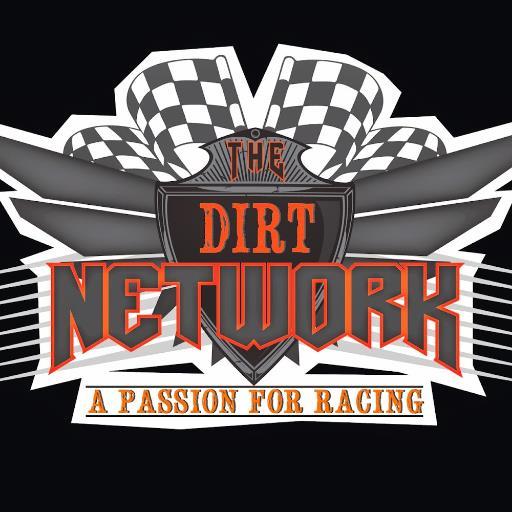 On tap this weekend, we found a terrific new beer from the folks at Great Lakes Brewing Company entitled "The Wreck of the Edmund Fitzgerald"  which brings to mind the Gordon Lightfoot song. The beer is much less depressing than the song, or the wreck for that matter.  It's a chocolate/coffee porter with a nice head, lacings, and alcohol content! It's a little on the bitter side, but…
We were surprised that it finished pretty clean and left us wanting more. Here's a tip though, you'll actually want it to warm up.  Yes, we know that sounds crazy, but it'll taste a little bit sweeter if you can get it up to about 55 degrees or so.  It won't taste like chocolate milk, you'll know it's a beer, but it's definitely a well crafted one.  

Oh, now for what's on tap at the track this weekend!!










Lucas Oil Late Model Series at Magnolia Motor Speedway (MS ) 
Friday and Saturday June 12 and 13
The Lucas boys are back in action for a two day show this weekend, in the deep south. Columbus, Mississippi's Magnolia Motor Speedway hosts the series.  Like so many two day shows, the format calls for time trials and heats on Friday and the bmains and 100 lap feature on Saturday. Expect some decent competition with the likes of Bub McCool, Chris Simpson, David Breazeale  and Garrett Alberson to be in attendance to challenge the series regulars.

Points Coming Into the Weekend: 

1. Jonathan Davenport- 2725
2. Earl Pearson Jr-  2215
3. Jimmy Owens- 2630
3. Don O'Neal- 2630
4. Scott Bloomquist- 2500
5. Devin Moran- 2455

Here's some video of the place for those that have never seen it. (From Heath Lawson)




World of Outlaw Sprints at Crawford County Speedway (IA)  Knoxville Raceway (IA) and Huset's Speedway (SD)

Friday-Saturday-Sunday  June 12,13, 14

Sammy Swindell jumps into a second CBJ motorsports ride this weekend, presumably to test it out for somebody else next year, But nevertheless, he could play a factor in all three races in this weekend's triple header for the World Of Outlaw Sprints.  On Friday the often imitated, never duplicated dudes that driver around with wings take on a new facility in Dennison Iowa at Crawford County Speedway. Then, they get a shakedown before the Nationals at Knoxville on Saturday followed by a visit at Huset's (great track worthy of WoO Sprints PS2 addition) 

Here's some video from Crawford County, place looks very racy





It's entirely conceivable that the outlaws come away empty handed this weekend as Lasoki's been hot, blackjack Brian Brown is always in the mix, and Mark Dobmeier will be a threat too.  Or, Donny Schatz could run a hat trick too, there's always that chance. 

Points Coming Into The Weekend

1. Donny Schatz- 4385
2. Shane Stewart- 4240
3. Kerry Madsen- 4160
4. Brad Sweet- 4152
5. Joey Saldana- 4112





All Star Sprints at Williams Grove (PA) and Lincoln Speedway (PA)

Friday – Saturday ;  June 12-13




Posse, get ready for some stiffer competition than normal from the ASCoC.  All Stars, it'll still take a miracle to get a sweep this weekend, and even one win, will be a rough go. Dale Blaney and Cody Darrah lead the All Stars into battle this weekend, along with one Ryan Smith, a central PA standout who returns home an All Star.  Those three probably have the best chance of wreaking havoc this weekend.  On the Posse side of the equation, two names stand out, Greg Hodnett who currently leads our north east sprint car rankings here at TDN, and Danny Dietrich.  
Points Coming Into the Weekend: 

1. Dale Blaney- 1460
2. Cody Darrah- 1407
3. Chad Kemenah- 1337
4. Ryan Smith- 1308
5. Greg Wilson- 1284
Also this weekend:



Fab Four Racing at Lernerville (Fireworks Night)  Friday 

UFO Late Models at Dog Hollow Speedway (PA) Friday

F.A.S.T 410 Sprints at Attica Raceway Park (OH) Friday

$3,000 to win 410 Sprints at Mercer Raceway Park (PA) Saturday

Big Block Modifieds at Canandaigua Motorsports Park (NY) Saturday

358 Modifieds at Ransomville (NY) Friday and Merrittville (Ont, CA) Saturday

Ultimate Super Late Models at 411 Speedway (TN) Friday

Ultimate Super Late Models at 311 Speedway (NC) Saturday

410 Sprints at Port Royal Speedway (PA) Saturday 

F.A.S.T 410 Sprints at Fremont Speedway (OH)
Have a great weekend everyone, and get DIRTY!