This Week In DIRT- The Nyquil Edition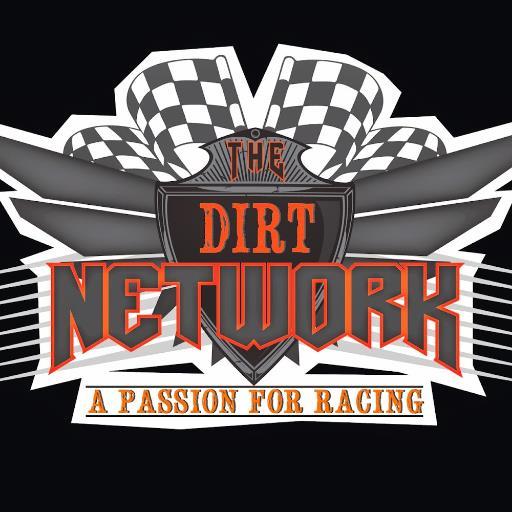 Well, we're a tad late to the party this week, but better late than never. You see, we were doing this great Super DIRT Week Pick'Em Contest to coincide with the final running at the Moody Mile, and then we got sick and loaded up on a little more Nyquil than one normally would like to take.  Great thing about Nyquil is the sensory experience which borders on hallucination!
 It can expand your mind and allow you to see and feel things you wouldn't normally observe because you're too busy. It's not unlike a cheap peyote to be completely honest, just don't operate heavy machinery, or forget important stuff like deadlines or people's birthdays and such. The stuff works wonders on colds too!
So if you felt under the weather, or perhaps just got out of jail, or were in a Nyquil induced coma, don't worry, we're here to help!  Now here's what you missed This Week In DIRT!
Friesen Delivers As Expected; Phelps Given Ticket
In the vein of death and taxes, a third certainty has emerged in the equation as Stewart Friesen once again powered to front of the 43 car pack on the Moody Mile. Every driver on the track and every fan in the stands knew it was coming, and they could do absolutely nothing about it either, especially the fans.  Friesen held off a determined Kenny Tremont who shot himself in the foot in a late hunt for the lead by unwittingly driving over a hole-y portion of turns one and two repeatedly. Okay, so maybe it was wittingly, but still, he did not help him run down the soon to be four-time champion who was the class of the field again.
Rick Sweeten Images
Thanks to a few choice politicians in upstate NY who have yet to remove their heads from their rear ends, the Moody Mile portion of the longstanding Super DIRT Week will now come to a close after being the most meaningful race in the northeast for the last 44 years. And that's a shame. But a new tradition will be undertaken at the parcel of land known as Central New York Raceway Park which should be open by next October. In order to facilitate that, fans may elect to bring a shovel to help in land clearing operations as soon as the frozen tundra thaws in late March/early April.
In other Super DIRT Week News, veteran racer and good guy Jimmy Phelps won the annual "Salute the Troops 150"- 358 Modified portion of Super DIRT Week, but was shocked to see a state trooper in his pits after the race who promptly handed him a ticket for failure to come to a complete stop on his mandatory pit stop. However we were under the influence of Nyquil, so maybe it was some other guy. Regardless, Phelps had a strong run at the mile with the win and a top five in the 200 and had perhaps his best second half of the season in years.
To check out everything you needed to know about this year's Super DIRT Week but were afraid to ask…click here:  SuperDirtWeekOnline
BREAKING:  Just Announced, Friesen Stripped of Championship! ….made ya look! Seriously, James Michael Friesen has just been stripped of his Sportsman Modified Championship with an illegal engine. Rocky Warner has now been awarded first place, assuming his engine was legal which there's not much reason to doubt.
Madden Delivers South Carolina Tail Beating…..in Kentucky

Just like riding a bike, you never forget how to do it. Chris Madden has ridden lots of bikes over the course of his life, Schwinn, BMX, touring and he's also driven 800 horsepower machines to victory with amazing consistency in the southeast for years. Until this year when he took a four month absence. He'd put the car on the track a few times before this weekend in recent weeks, and proving the bicycle theory, he didn't forget how to get it done, winning a $25,000 novelty check at Ponderosa Speedway, KY in Southern Nationals bonus series action on Saturday night.  Madden was seen riding back to the hauler in a girls, banana seat bicycle complete with horn, basket and those frilly things on the handlebars.
Top 5
1. Chris Madden
2. Scott Bloomquist
3. Mike Marlar
4. Michael Chilton
5. Dustin Linville
Bagley Picks Cotton
Yes, World of Outlaw late model driver Morgan Bagley picked cotton, and it might not have even been the first time he's done so. But it is the first time he's ever done so in victory lane!  Bagley regined supreme at the Cotton Pickin 100 at Magnolia Motor Speedway (MS). Bagley bested a strong field en route to his first big career paycheck that included the likes of Bobby Pierce, Brandon Sheppard, Steve Francis and others.  An emotional Bagley held back tears in victory lane….and went about the business of picking cotton.
Pat Miller Photo
Top 5
1. Morgan Bagley
2. Dale McDowell
3. Dennis Erb Jr.
4. Don O'Neal
5. Billy Moyer Jr.
To read more about the late model goings on from this weekend, subscribe to DirtOnDirt.com
Schatz wins….wait a minute, Kemenah Dominates Weekend
Pat Miller Photo

Donny Schatz won at Rolling Wheels Speedway this weekend in WoO Sprint action. But only because Chad Kemenah wasn't there.  The Ohio based sprint car veteran swept a pair of races this weekend, first at Eldora Speedway on Saturday night besting a very tough 42 car field for the final race of the All Star Sprint season, and he followed it up with a victory at Millstream Speedway (OH) on Sunday. For Kemenah, it was an emotional home state weekend and a feel good story for a guy tha has earned respect, fans, and a reputation as a clean, hard driver.
Final score, Kemenah 2  Schatz 1.  
All Star Sprints at Eldora Speedway:
1. Chad Kemenah
2. Dale Blaney
3. Steve Kinser
4. Tim Shaffer
5. Rico Abreu
410 Sprints at Millstream Speedway (OH)
1 Chad Kemenah
2. Bryan Clauson
3. Logan Forler
4. Ian Madsen
5. Kody Swanson
And that'll do it for this week folks! Stay DIRTY, and stay off the Nyquil!